February 5th, 2013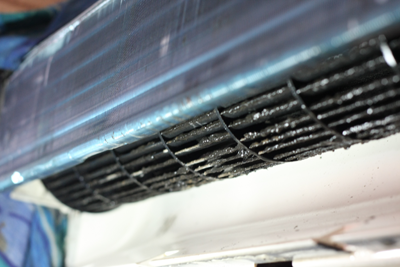 The new year is under way with heavy rain weather boosting the humidity.
Aircons will sweat, leak water and not cool efficiently if the filters, cooling coils, drains and blower fans are dirty.
The mold can also set off allergies related to hayfever and asthma.
Dirty and inefficent units use more power to run resulting in higher electricity bills.
Give Kevin a call on Mobile 0410 388 392 and get your aircon working better.